Keeland LoDato
LCMHCA, NCC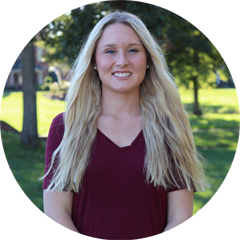 Keeland LoDato received her M.A. in Clinical Mental Health Counseling from Gardner-Webb University and a B.S. in Psychology from Appalachian State University. She is a Licensed Clinical Mental Health Counselor Associate and National Certified Counselor.
Keeland primarily works with children, adolescents, and young adults who are dealing with issues such as anxiety, depression, low self-esteem, anger, behavior, adjustment, life stressors, and trauma. Her techniques include play therapy, cognitive-behavioral therapy, and solution-focused therapy.
Keeland believes that counseling should be a space where individuals feel safe and supported, while being encouraged to move toward positive growth and change.
Please reach out to Keeland with any question you may have!