Laura Schmidt
LCMHC, NCC, RPT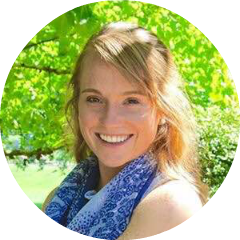 I believe that counseling is first and foremost a relationship. Like any good relationship, it is based on trust, which develops when people feel accepted and supported! As a therapist, I have a passion for coming alongside my clients to encourage and challenge them to grow!
On a personal note, my faith is the underpinning of my life's passion. From a young age, I was dedicated to becoming a child and family therapist. I received a Bachelor of Science in Psychology from North Carolina State University and went on to complete my Master of Counseling and Graduate Certificate in Play Therapy at the University of North Carolina at Charlotte.
As a Certified Play Therapist, I work with children ages 2-13 using the therapeutic powers of play to gain mastery over problems, increase communication, develop social skills, maintain self-control, increase decision-making ability,  and much more!
As a Licensed Professional Counselor Associate and Nationally Certified Counselor I work with individuals and families of all ages, using tailored approaches, including interventions from: person-centered therapy, cognitive behavioral therapy, expressive arts therapy, and filial therapy.
It  takes time to change patterns we've been practicing for a lifetime. In my experience, the best results stem from an ongoing commitment to the therapeutic process.  This allows us to truly understand how problems formed, while helping you develop strategies that lead to a happier, healthier you.